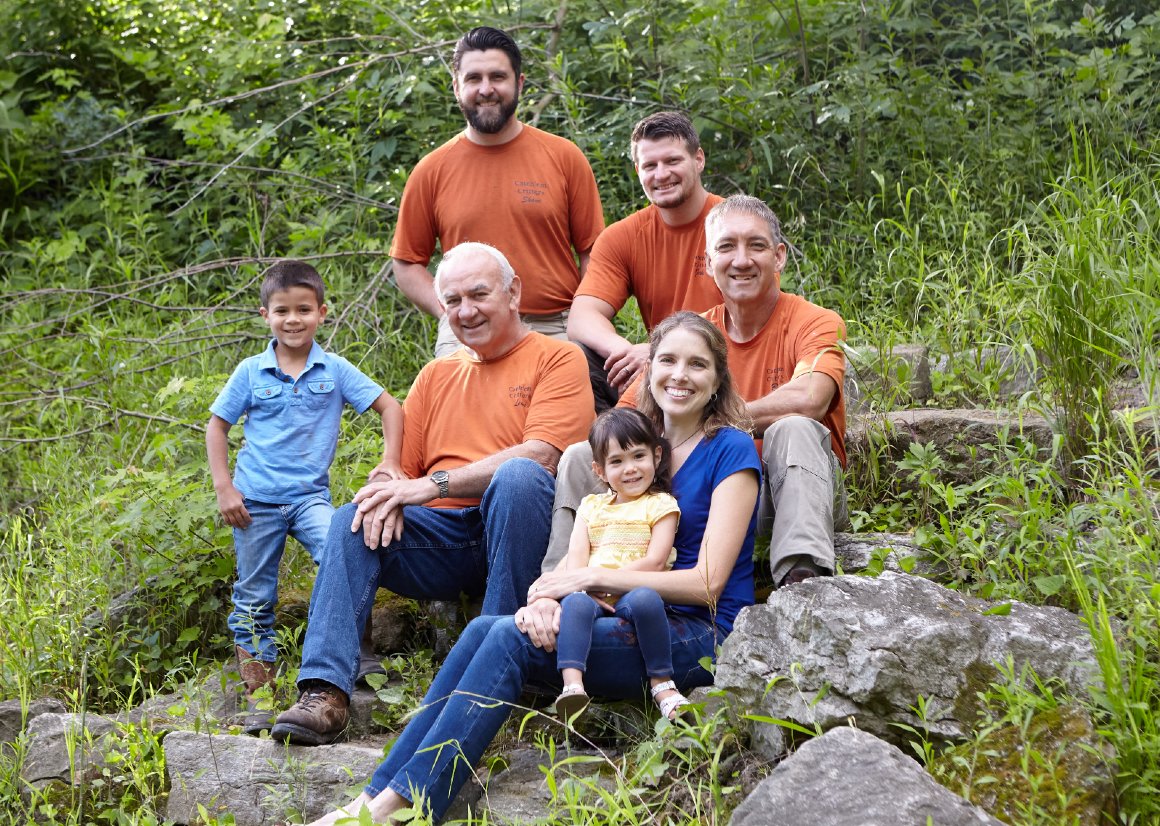 Click below to view our bios!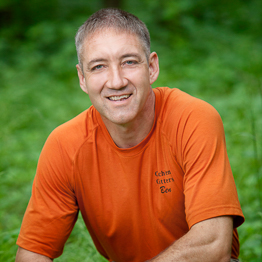 Ben Stutzman
Ben Stutzman
Ben is the team leader of Catch'em Critters and began studying and pursuing critters soon after he learned to walk. He remembers watching wildlife for hours; one spring he proudly presented his mother with 10 garter snakes (5 in each hand) that he had captured from a creek bank. Of course, she was thrilled!
With a biology degree, experience in construction, a lifetime of studying wildlife, and 11+ years of full-time nuisance wildlife control experience, Ben is equipped to provide a solution for your wildlife problem.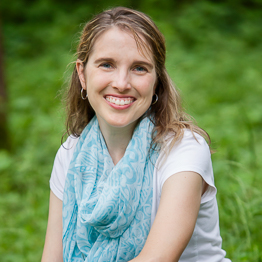 Liebe Stutzman
Liebe Stutzman
Liebe (Ben's wife and business partner) offers valuable insight and assists with the managerial/office work side of the business.
Her behind-the-scenes contributions facilitate a smooth operation.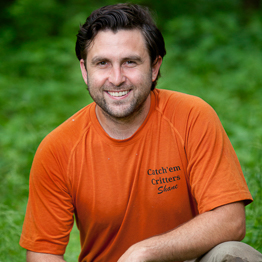 Shane Schwartz
Shane Schwartz
Shane is right up there with the original MacGyver. He is a true problem solver, and his 10+ years of experience in construction (especially roofing) is an asset to our team. A strong dose of common sense and ingenuity assist him well as he serves customers.
Shane has a good understanding of animal behavior bolstered by his early years of combing through encyclopedias to read all he could concerning animals. Shane is well-equipped to help end your critter woes and do what can be done so that they do not reoccur.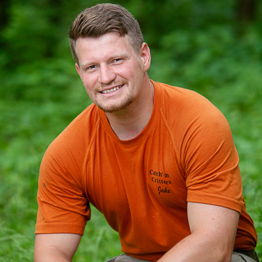 Jake O'Donnell
Jake O'Donnell
With a servant's heart, Jake naturally conveys his true care and concern for the customer's well-being and property. Jake appreciates that nature is his office, and he enjoys the challenges wildlife control presents.
He also has the character to put in the hard work often necessary to secure a lasting solution. Jake enjoys wildlife and possesses the ingenuity to crack difficult cases. He's come a long way since his childhood when he identified all animal tracks as dinosaur tracks.
Our Story
We are Ben and Liebe Stutzman. We met while teaching school and made the transition to nuisance wildlife control after marrying in 2004. This first experience with professional nuisance wildlife control was managing a franchise in Illinois for two years before moving to Southeast Asia to teach school.
We returned to my home state of Iowa in 2009 and discovered that Liebe had some health issues that were going to create a long-term significant financial burden unless we could increase our earnings. After much prayer and consideration, we started Catch'em Critters in 2011.
We have been blessed with the resources, talents, life experiences, and customers to build our business every year since. We have also been able to add dedicated team members to accommodate growing demand and to provide quality service to an ever-increasing number of customers.
We have chosen to stay small and to work on improving job efficiency and service capacity. We continually strive to develop the best methods and use quality tools and materials so that we can provide timely service of high value and durability.